Geographic Information Systems
Geographic Information Systems are systems to create, store, view, edit, analyze, visualize and export data that is tied to locations on the earth's surface.
Contact Information:  Steve Gaughan, GIS Applications Specialist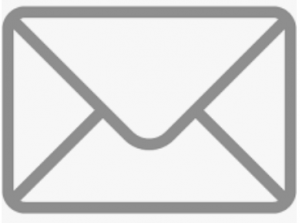 stephen.p.gaughan@dartmouth.edu.  (questions, schedule a meeting)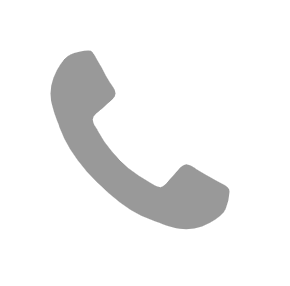 603-646-9524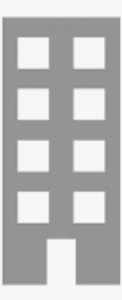 Locations: By appointment / Zoom / remote, 4 Currier Place, Hanover, NH 03755   map location
Services (see also examples toward the end of this page) :
Mapping
Historical map scanning, data extraction and transformation
Geocoding street addresses
Workshops
Web-mapping
Data transformation and data visualization
R spatial processing and visualization
Python spatial processing and visualization
We support and provide GIS software and training, and our GIS Application Specialist offers expert consultations and assistance.
We offer x-hour and guest lecture services, please contact us for details. 
We teach workshops, typically announced in the first week or two of term.  For a list of workshops, see https://rc.dartmouth.edu/index.php/training/our-courses/ 
ArcGIS 10.8 link for instructions and to download ArcGIS Desktop  (network and standalone licenses available)
ArcGIS Pro link for instructions and to download ArcGIS Desktop  (network and standalone licenses available)
ArcGIS Online browser-based Software-As-A-Service available to Dartmouth through a web browser. Visit this link for Dartmouth's ArcGIS Online system . Click "Sign In" > Dartmouth College, and sign in with your Dartmouth Single-Sign-On credentials to create an account.  For more details on ArcGIS Online, see https://services.dartmouth.edu/TDClient/1806/Portal/KB/ArticleDet?ID=123163
Google Maps / MyMaps from Google Suite available through web browser.  Log in to Google Drive (https://drive.google.com/).  In the upper right, click the Google Apps 'waffle' icon, click "Maps".  In the upper left of Maps, click the three-line 'pancake' icon, choose "Your Places" > Maps > Create Map
Examples (some of these examples are earlier versions of items that appear in research publications)
Publication-quality maps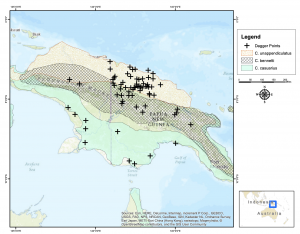 New Guinea bone daggers were engineered to preserve social prestige
Nathaniel J. Dominy, Samuel T. Mills, Christopher M. Yakacki, Paul B. Roscoe and R. Dana Carpenter
Published:25 April 2018 https://doi.org/10.1098/rsos.172067
https://royalsocietypublishing.org/doi/full/10.1098/rsos.172067
—————–
Machine Learning and Image classification with ArcGIS & Python Code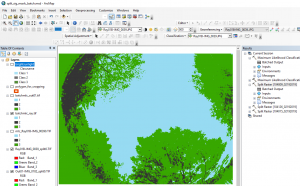 —————–
Data Extraction from scanned historical maps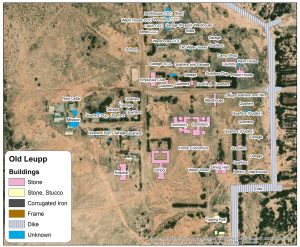 Shimásání dóó shicheii bi'ólta' – My Grandmother's and Grandfather's School: The Old Leupp Boarding School, A Historic Archaeological Site on the Navajo Reservation. Two Bears, Davina Ruth.  Indiana UniversityProQuest Dissertations Publishing, Degree Year2019. 22616943.  https://www.proquest.com/docview/2305191109/abstract/6EE7BC5D6DC840DAPQ/1?accountid=10422
—————–
Web Mapping with Leaflet.js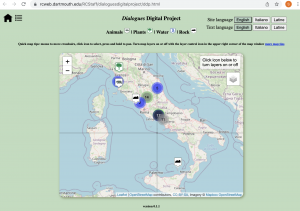 Publication: The Dialogues Bioregional Project: Landscape Ecology in Central Italy from the Sixth Century to the Present
Damiano Benvegnù
https://journals.oregondigital.org/index.php/hsda/article/view/4542
DOI: http://dx.doi.org/10.5399/uo/hsda.6.1.5
—————–
Surface Contour Extraction, Transformation and Visualization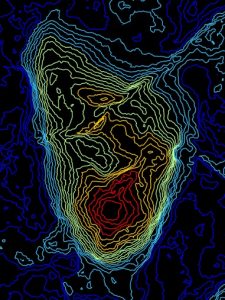 Footprint evidence of early hominin locomotor diversity at Laetoli, Tanzania Nature volume 600, pages468–471, published: 01 December 2021 
Ellison J. McNutt, Kevin G. Hatala, Catherine Miller, James Adams, Jesse Casana, Andrew S. Deane, Nathaniel J. Dominy, Kallisti Fabian, Luke D. Fannin, Stephen Gaughan, Simone V. Gill, Josephat Gurtu, Ellie Gustafson, Austin C. Hill, Camille Johnson, Said Kallindo, Benjamin Kilham, Phoebe Kilham, Elizabeth Kim, Cynthia Liutkus-Pierce, Blaine Maley, Anjali Prabhat, John Reader, Shirley Rubin, Nathan E. Thompson, Rebeca Thornburg, Erin Marie Williams-Hatala, Brian Zimmer, Charles M. Musiba & Jeremy M. DeSilva
Nature volume 600, pages 468–471
—————–
Geocoding street addresses to base maps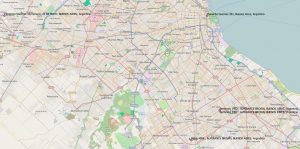 —————–
Pre-recorded: 
Spatial Data in R – videos are sequential and 'chunked' in to short, manageable bites: 

ArcGIS – Geographic Information Systems – videos are sequential and 'chunked' in to short, manageable bites:
Current-term workshops, in-person or via Zoom: https://dartgo.org/RRADworkshops 
See also this link to Software-As-A-Service browser-based applications