The first Programming N' Pizza event happened on Sept. 28. I hope there are more. Soon after it started, all the chairs in Carson 61 were occupied by people with laptops.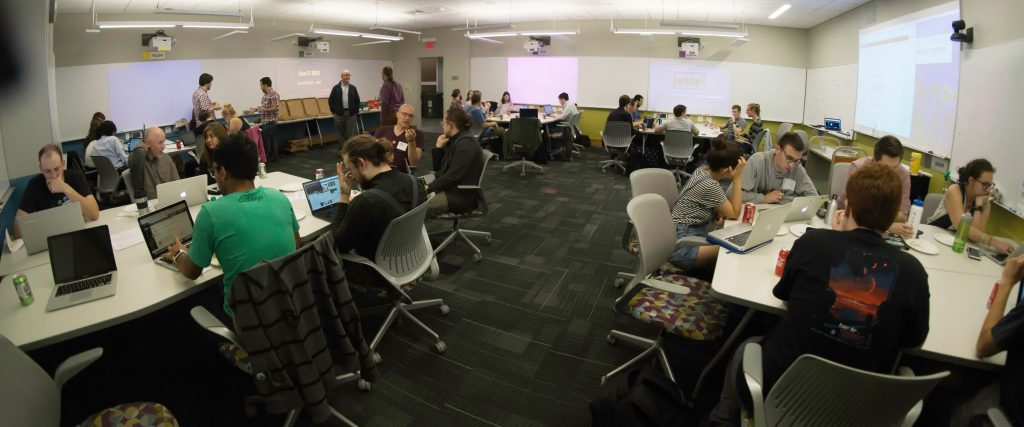 This was almost too much success — it made it difficult for people to move around and join other groups. After 30 minutes or so, it loosened up well. I heard lots of entertaining stories.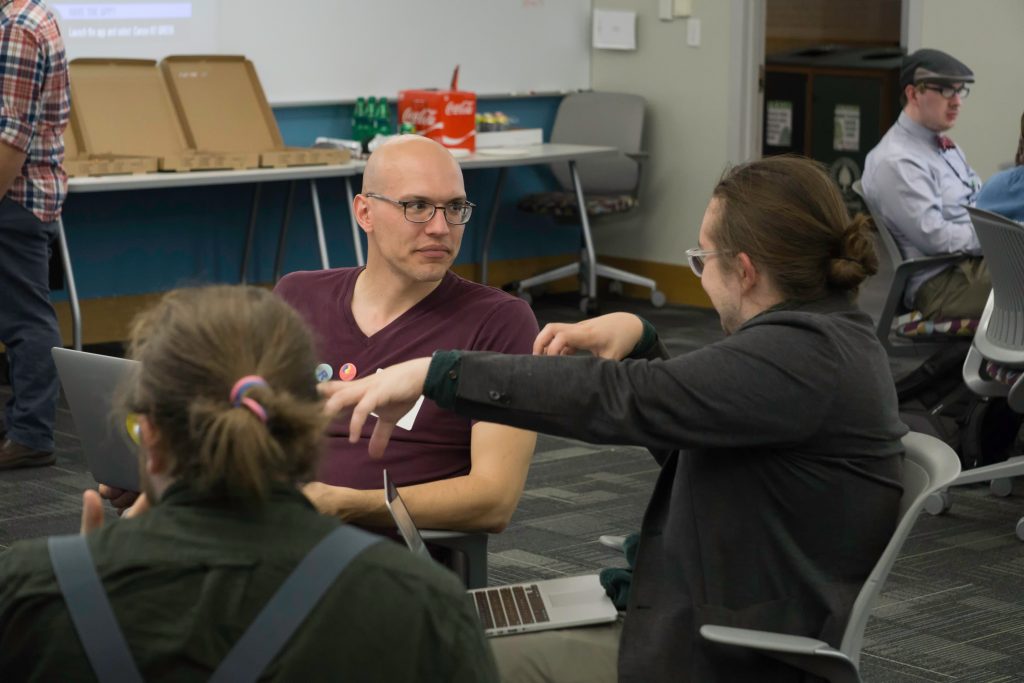 Opinions were expressed.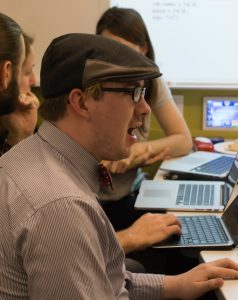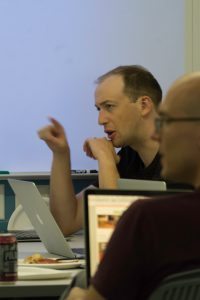 Projects were shared.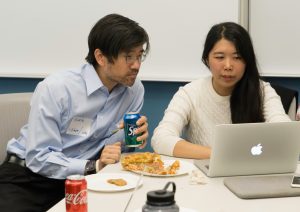 Code was discussed.
Who could ask for anything more? Thanks to the Dartmouth Library and Research Computing for pulling this together. Contact pnp@groups.dartmouth.edu for information about upcoming events.